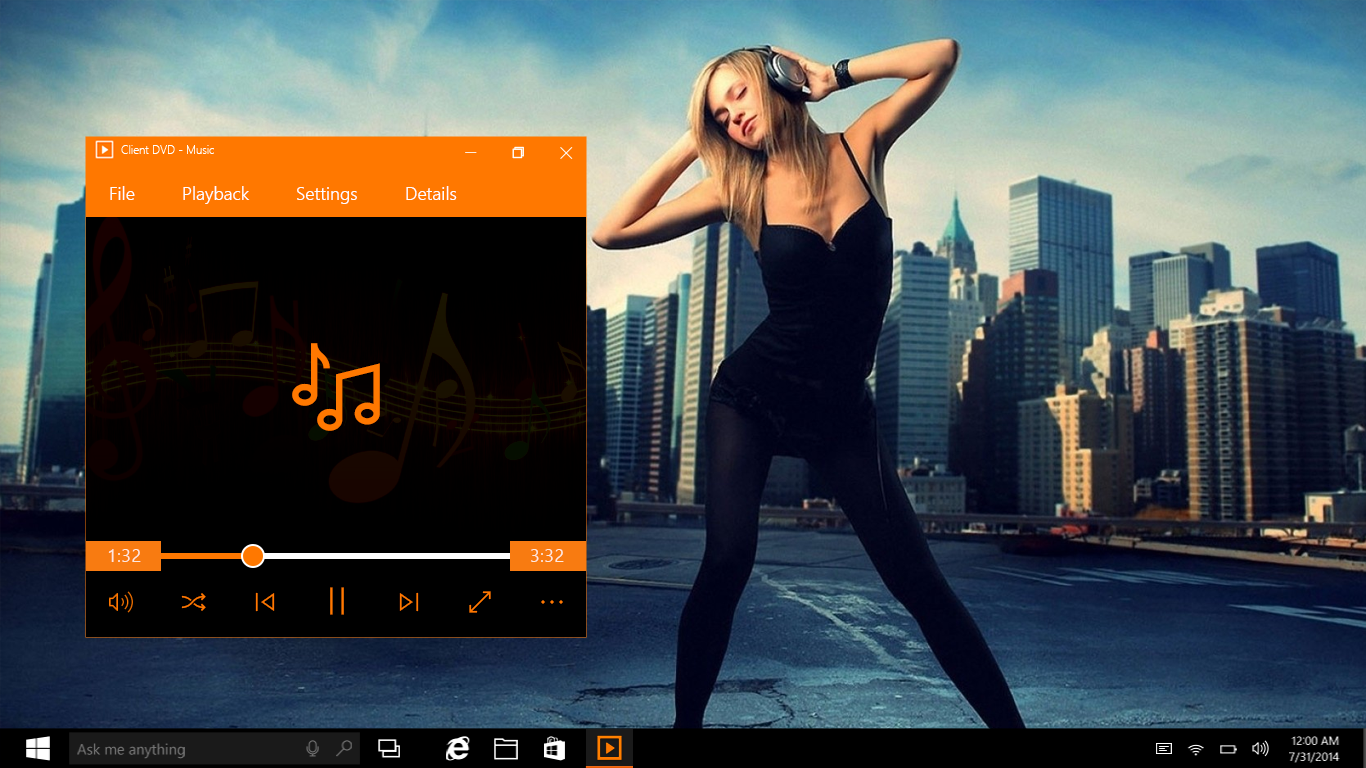 Use Client DVD to enjoy video and audio files playback!
Are you looking for a multiformat player that allows to play files from DVDs? Then you found exactly what you need!
Client DVD supports all popular audio and video formats. With this app watch videos in .MKV, .VOB, .QT, .FLV, .AVI, .MP4, .MPG, .WEBM or listen to music in .MP3, WMA, .WAVE, .OGG and in many others. Client DVD also plays files from DVDs, so you can watch favorite movies without any problems!
Moreover with Client DVD you can get not only perfect playback, but also a number of interesting and useful features, like watching videos with subtitles with an option to switching, creating a playlist, selecting of audio track in the video if this video supports more than one track, view a list of last played content, playing the content in shuffle mode and much more.
Try and explore new powerful Client DVD! It will be useful for all music and movies lovers! Get the app while it is free!