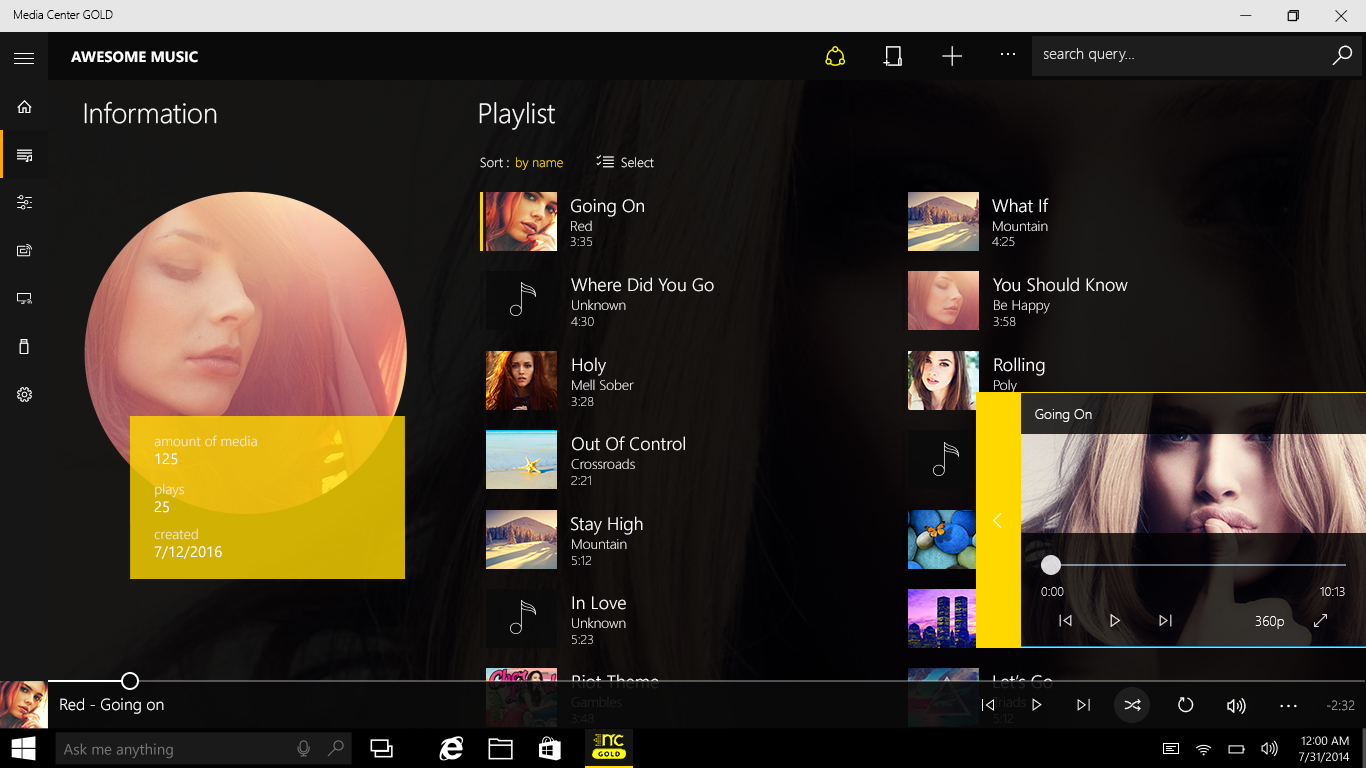 Media Center GOLD gets new features!
From this version of Media Center GOLD you can use manage volume and rewind using gestures!
Use the following gestures:
'up / down' to adjust the volume;
'left / right' to rewind.
Now you can listen to music and watch favorite videos even more conveniently on your touch device.
Also from this version you can use Surface Dial with the app!
Enjoy music and video with the most enjoyable media player!
Install Media Center GOLD right now! It is available for free the next 2 days!

Media Center GOLD is available on Windows 10 PC, Mobile and Xbox One