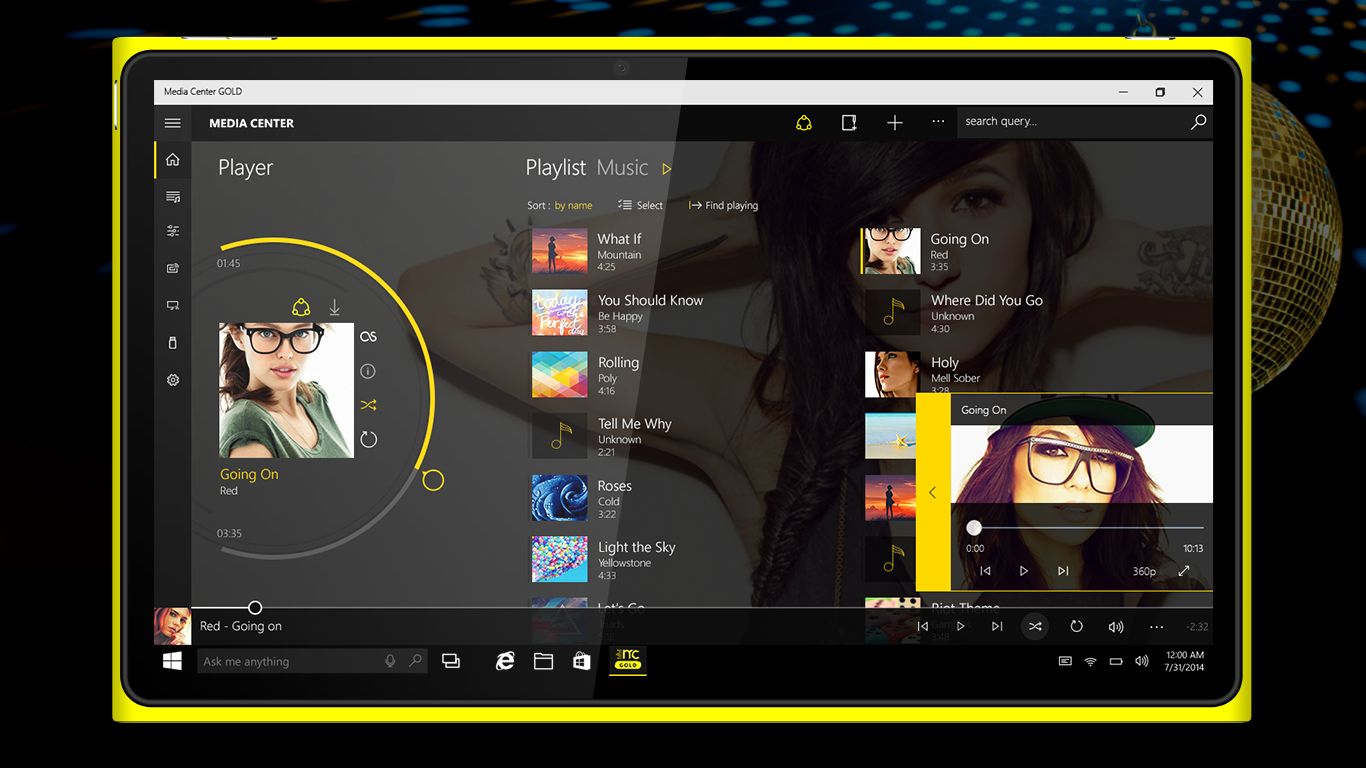 Enjoy your favorit music and video with Media Center GOLD app!
Are you looking for a perfect player with support all popular multimedia formats? Then you must try Media Center GOLD!
Media Center GOLD is a really multifunctional player!
It allows not only to play audio and video in more than two hundreds different media formats (MKV, FLV, VOB, MP4, OGG, FLAC, MP3, AVI, etc.), but also this player provides a set of very cool features such as search for the media content from SoundCloud and YouTube, creating and editing your own playlists, Last.fm scrobbling, watching online TV, listening to radio and much more. You can also cache media content and use Media Center GOLD in offline mode.
Start listening to music and watching movies really comfortably with Media Center GOLD! It's a real treasure for everyone who love music and video!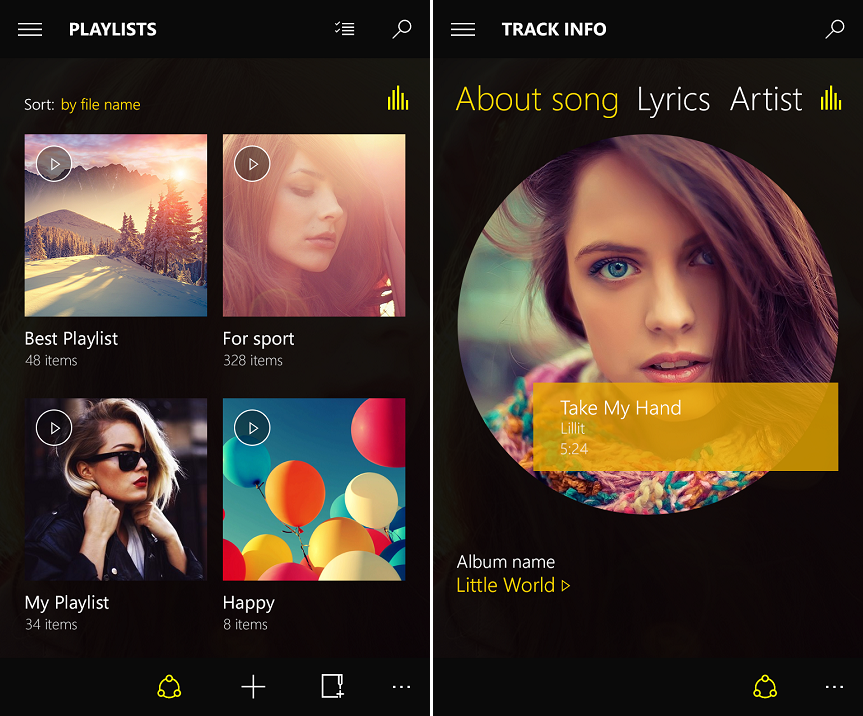 Media Center GOLD is available on Windows 10 PC, Mobile and Xbox One
Hurry to get Media Center GOLD while it is free!