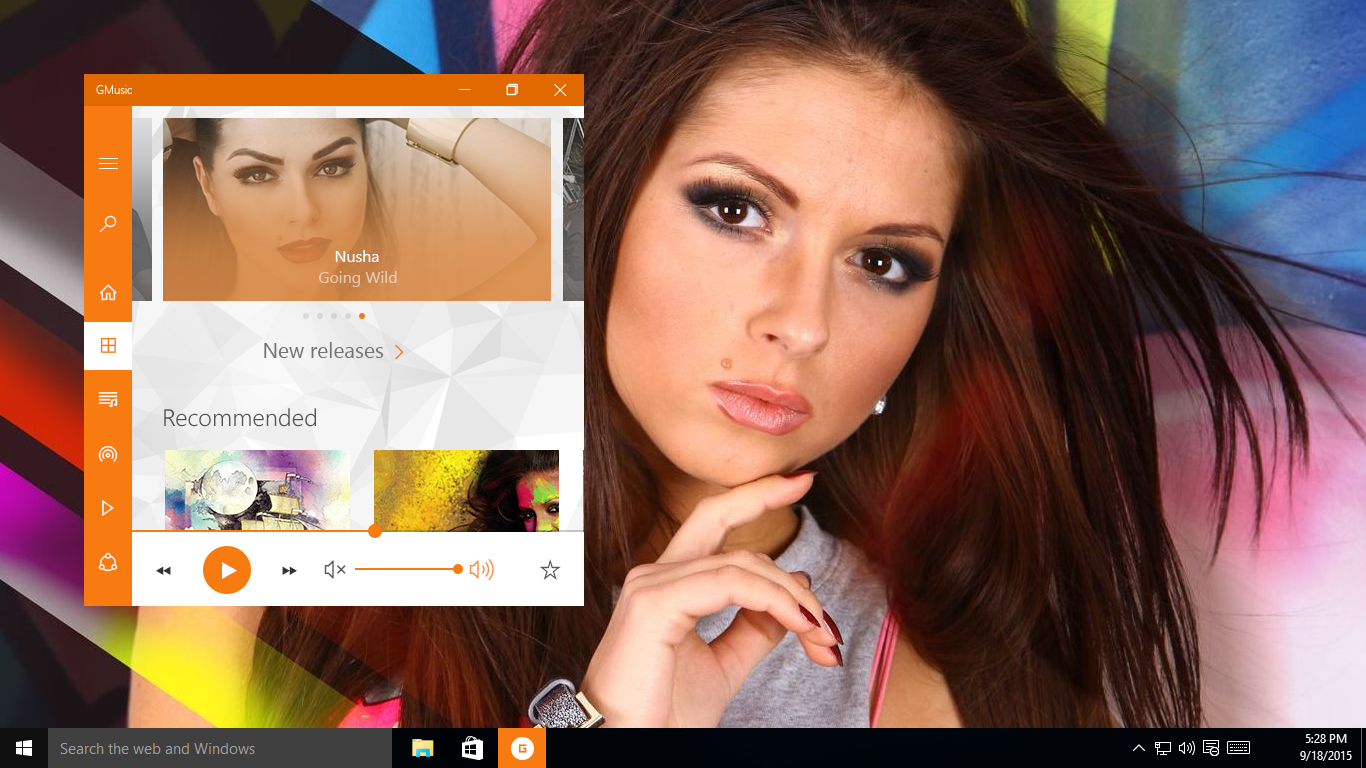 GMusic VIP gets new features and bug fixes!
Choose GMusic VIP to use popular Google Play Music service in full and even more…
With GMusic VIP you can listening to your favorite music from Google Play Music! You can also search music on the service by song, artist, album; add tracks to your Library; view album covers and artist's photos; sort the music.
GMusic VIP allows you to cache the music from Google Play Music and then listen to cached tracks in offline mode.
New version of GMusic VIP also gives access to listening to local music, watching local videos and YouTube content!
Let's use all the advantages of Google Play Music! GMusic VIP – Start to Enjoy Music!
1.1.15.0 version gets:
Access to local audios and videos;
Watching videos from YouTube;
Switching between online and offline modes;
Displaying cached tracks in Library;
Bug fixes.

Try also free version of GMusic VIP – GMusic in the Windows Store
Due to the problems occured in the Windows Store this app is not available now. We apologize for the inconvenience. We are working to resolve this problem. For more informations you can contact our support team: support@uneta.ua